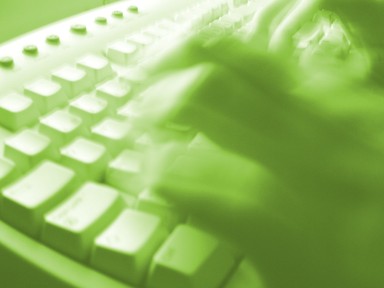 Introduction
Project5 Version 2.0 introduced an 'easter egg' (an undocumented feature) that allows you to use your QWERTY computer keyboard as a MIDI controller for the preview synth.
Enabling the Feature
To enable it you will need to edit your project5.ini file and change the line V2EE=0 to V2EE=1. Restart P5 so it will re-read the .ini file for the new setting. You should now see a small keyboard icon in the editor pane just to the right of the Editor and Loops/Ptns buttons.
The qwerty Mode Keychart
The following keypresses may be used in this controller:

  z=C 
  s=C# (Db) 
  x=D 
  d=D# (Eb) 
  c=E (Fb) 
  v and Q=F (E#) 
  g and 2=F# (Gb) 
  b and w=G 
  h and 3=G# (Ab) 
  n and e=A 
  j and 4=A# (Bb) 
  m and r=B (Cb) 
  , and t=C (B#) 
  l and 6=C# (Db) 
  . and y=D 
  ; and 7=D# (Eb) 
  / and u=E (Fb) 
  i=F (E#) 
  9=F# (Gb) 
  o=G 
  0=G# (Ab) 
  p=A 
  -=A# (Bb) 
  [=B (Cb) 
  ]=C (B#)
  Up-arrow Shifts up one octave.
  Down-arrow Shifts Down one Octave.

This controller seems to transmit on Omni, point to the active track, and has a "Note Off" ability. The longer you hold the keys, the longer a note is printed to recording, and the release of a key prints the note length to the Editor. Clicking anywhere away from the Editor disables the controller.